Health Information Technology
The Health Information Management Technology program is a sequence of courses designed to provide students with the technical knowledge and skills necessary to process, maintain, analyze, and report health information data according to existing legal, accreditation, licensure and certification standards. Program graduates will develop leadership skills necessary to serve in a functional supervisory role in various components of the health information system.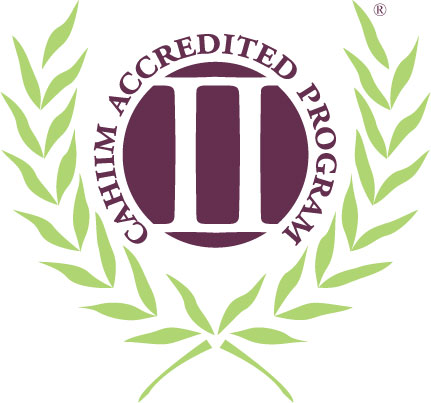 The Health Information Management accreditor of Georgia Northwestern Technical College is the Commission on Accreditation for Health Informatics and Information Management Education (CAHIIM). The College's accreditation for an Associate degree in Health Information Management has been reaffirmed through 2022. All inquiries about the program's accreditation status should be directed by mail to CAHIIM, 200 East Randolph Street, Suite 5100, Chicago, IL, 60601; by phone at (312) 235-3255; or email CAHIIM.
Programs of Study
Please also view our Health Technologies Division page for documentation about our Competitive Admissions policies.
Program Outcomes
Program Outcomes for the Health Information Management Technology (HIMT) Program at Georgia Northwestern Technical College (GNTC) Associate of Science Degree.
For Academic Year 2020 the Health Information Management (HIMT) program at GNTC compiled the following results:
5 of 7 graduates passed the RHIT credentialing exam on the first attempt, for a pass rate of 71.43%.
All 9 students in the Fall 2019 cohort graduated for a graduation rate of 100%.
The program has an in-field job placement rate of 80%.
For further information regarding the accreditation status of the HIMT program at GNTC, visit the Commission on Accreditation for Health Informatics and Information Management (CAHIIM) website.
---